New panelled kitchen matches its traditional Queenslander home – interiors, paint & wallpaper
High, ornate painted ceilings and beadboard wall finishes in adjoining interior spaces are continued into this kitchen, creating a strong connection despite the drop in floor level in the kitchen area.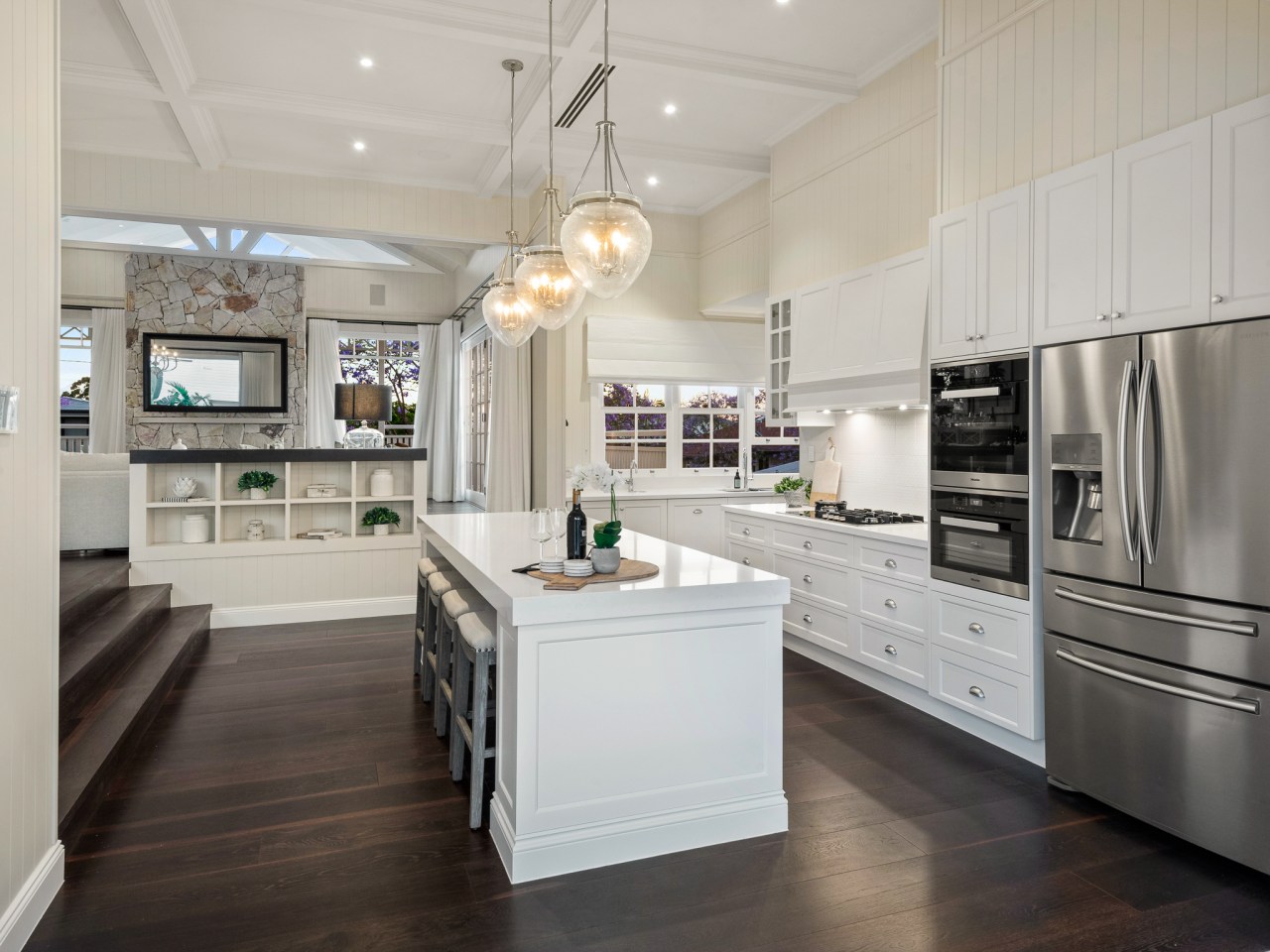 Home kitchen bathroom commercial design
---
Paint & Wallpaper
Use wallpaper and paint to add colour and texture and create a personal style for your home. Here's all the inspiration ...
Read More