Tall banks of cabinetry and appliances are demurely set back into the walls in this contemporary kitchen within a revamped cottage interior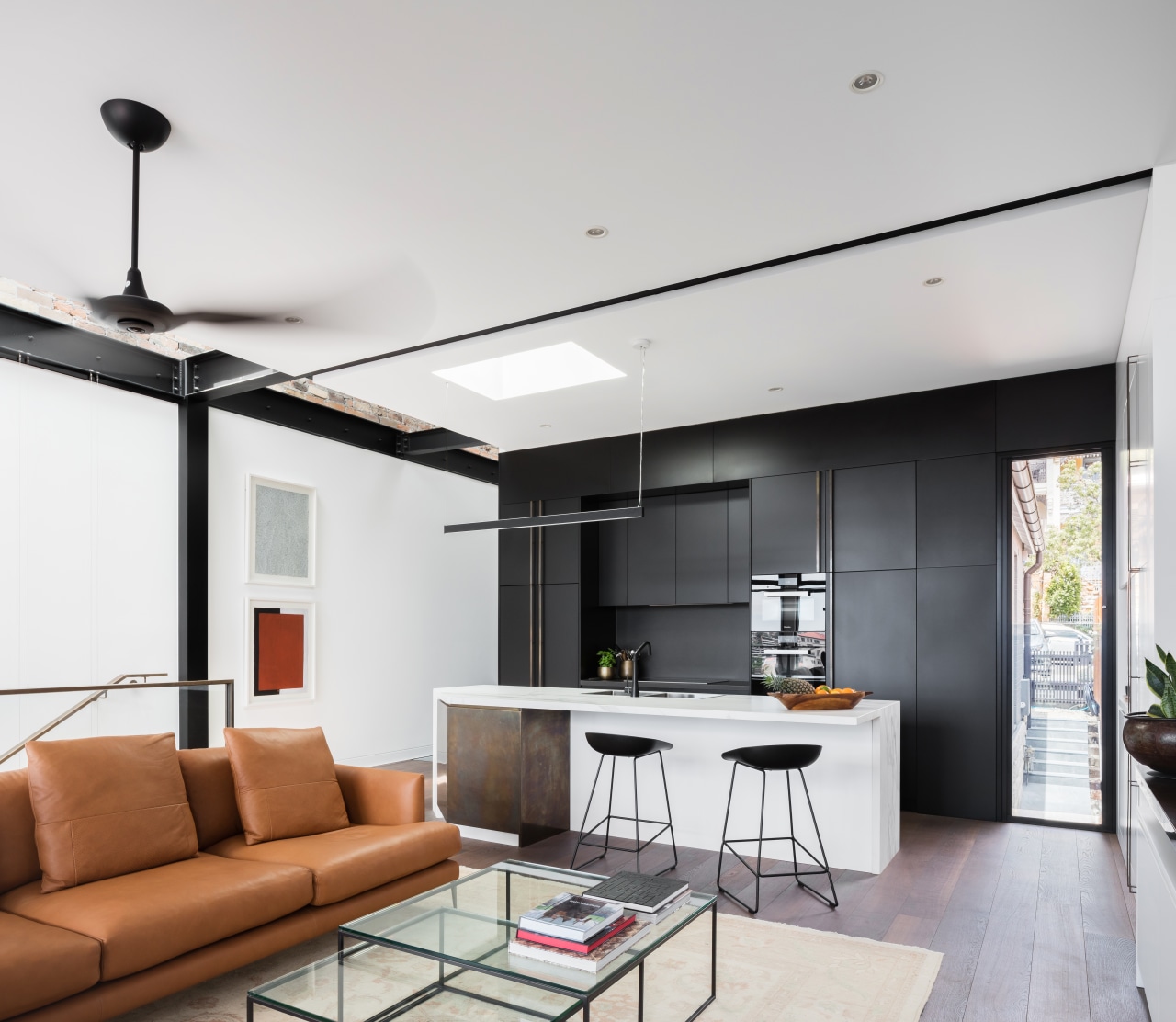 For more than 30 years, Trends has promoted great home design ideas through its print, digital and online media.The Trends International Design Awards – TIDAs – take that involvement to the next level with the search for the best kitchens, bathrooms and homes across a number of the countries where Trends has a presence.
---
Home Trends Vol. 35/1
We talk a lot about kitchens today being at the heart of a home – a focal point where everyone can gather and be part of all the activity going on there. And that means most kitchens are open-plan. But when you open up your kitchen to adjacent areas, you need to consider how its style, materials and finishes work across those wider interiors.