This vanity features exotic ostrich hide – in vinyl!
Ostrich hide, in vinyl, flanks the side walls of this double vanity and is also featured on the cabinetry insets here and in the dressing room directly behind. The vanity's Staron surfaces are illuminated from within, creating a flattering light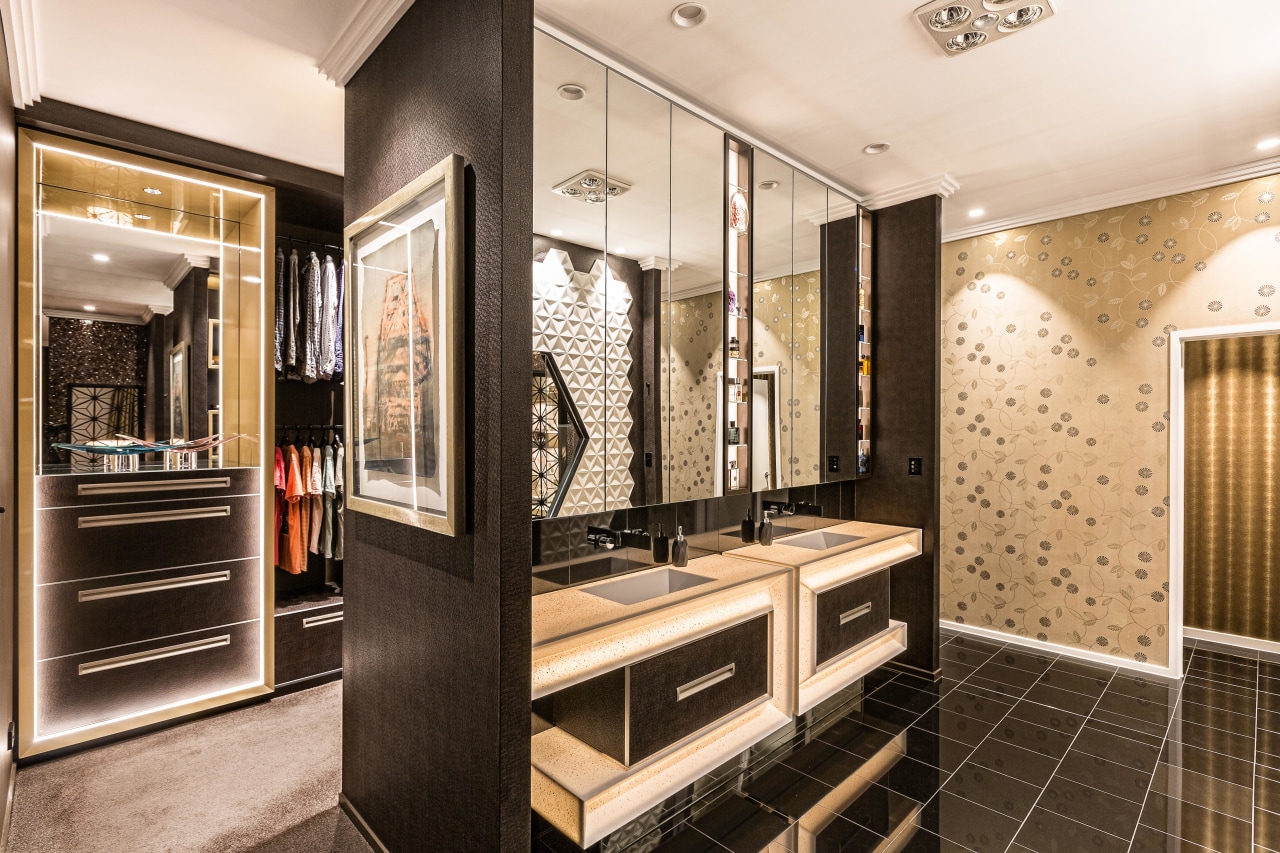 Home kitchen bathroom commercial design
---
Vanities & Accessories
How do you make a vanity the focal point of your bathroom? We've got all the ideas and advice to help you make your vani...
Read More