The Suffolk County Community College in New York
The free standing circular staircase of the recently opened Learning Resource Center at the Suffolk County Community College serves as a central access and focal point within the building.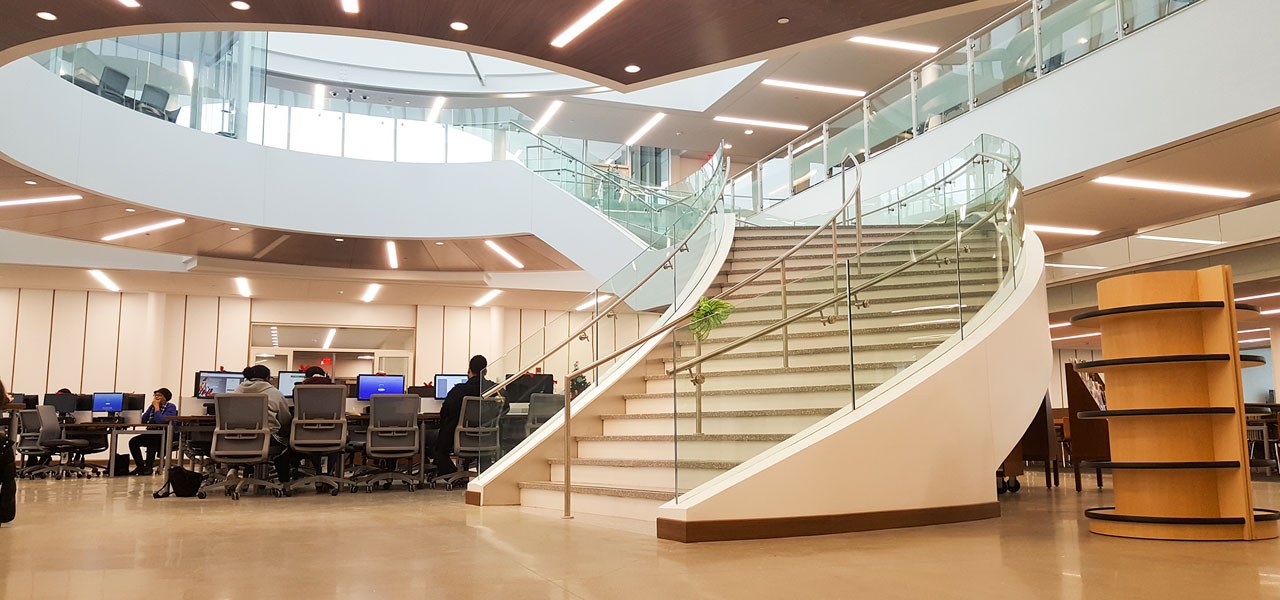 Glasshape, established in 1986, is a leading innovator, designer and manufacturer of curved, toughened and laminated specialty glass. Family owned and based in Auckland, New Zealand, Glasshape's philosophy of growth through innovation, ingenuity and customer service sees it deliver best-in-class glazing solutions in a variety of categories, with notable success in marine, architectural (residential and commercial), high security and heavy machinery projects.
---