Just do it
Don't be afraid to make a bold statement with your bathroom. This off-the-wall vanity, looking a little like a Nike swoosh, forms part of a black-tile bathroom by Celia Visser Design. The black floor sculpture doubles as a magazine rack.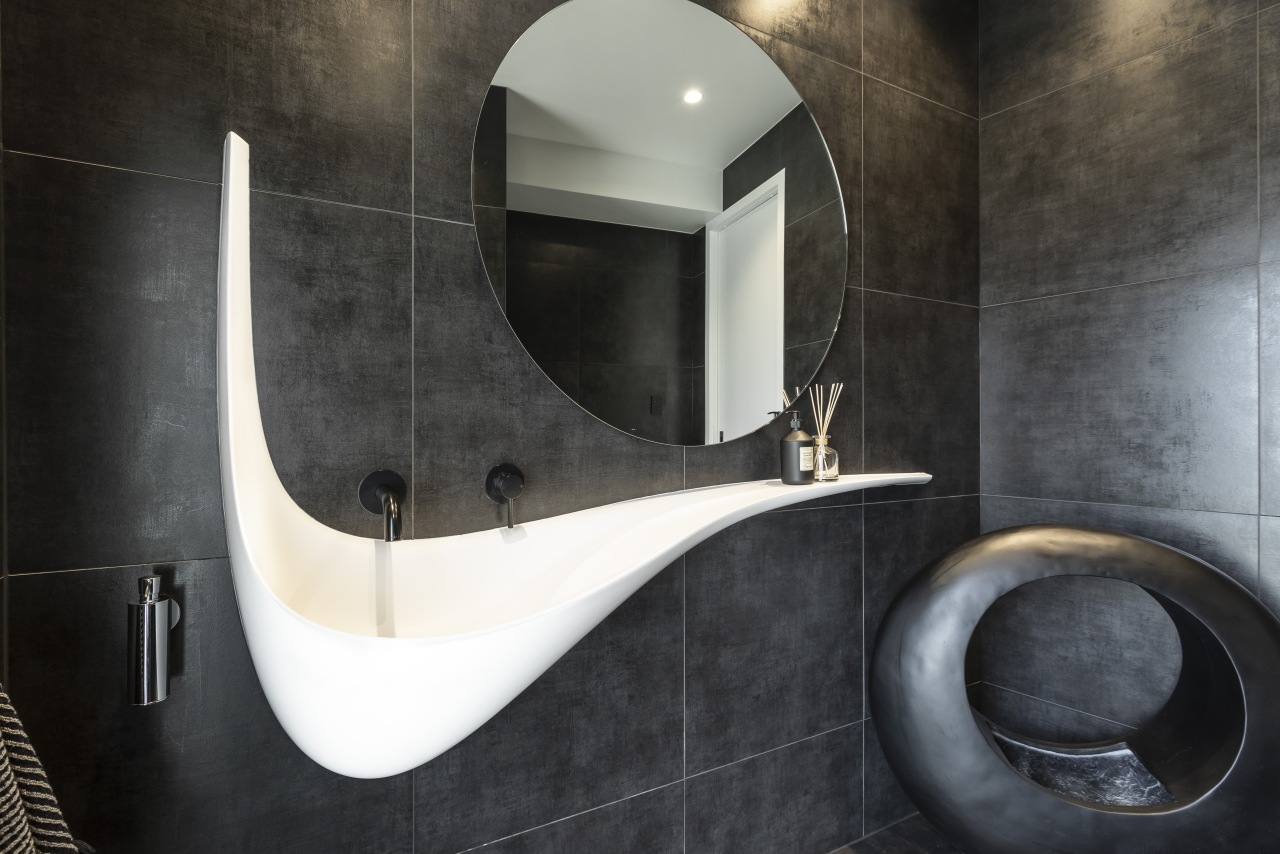 Home kitchen bathroom commercial design
---
Vanities & Accessories
How do you make a vanity the focal point of your bathroom? We've got all the ideas and advice to help you make your vani...
Read More