Colourful renovated kitchen with metallic curved island front and red pendants.
A crescent-shaped bar with a sparkling plinth is a feature of this extensively remodelled kitchen by Nicola Cumming Design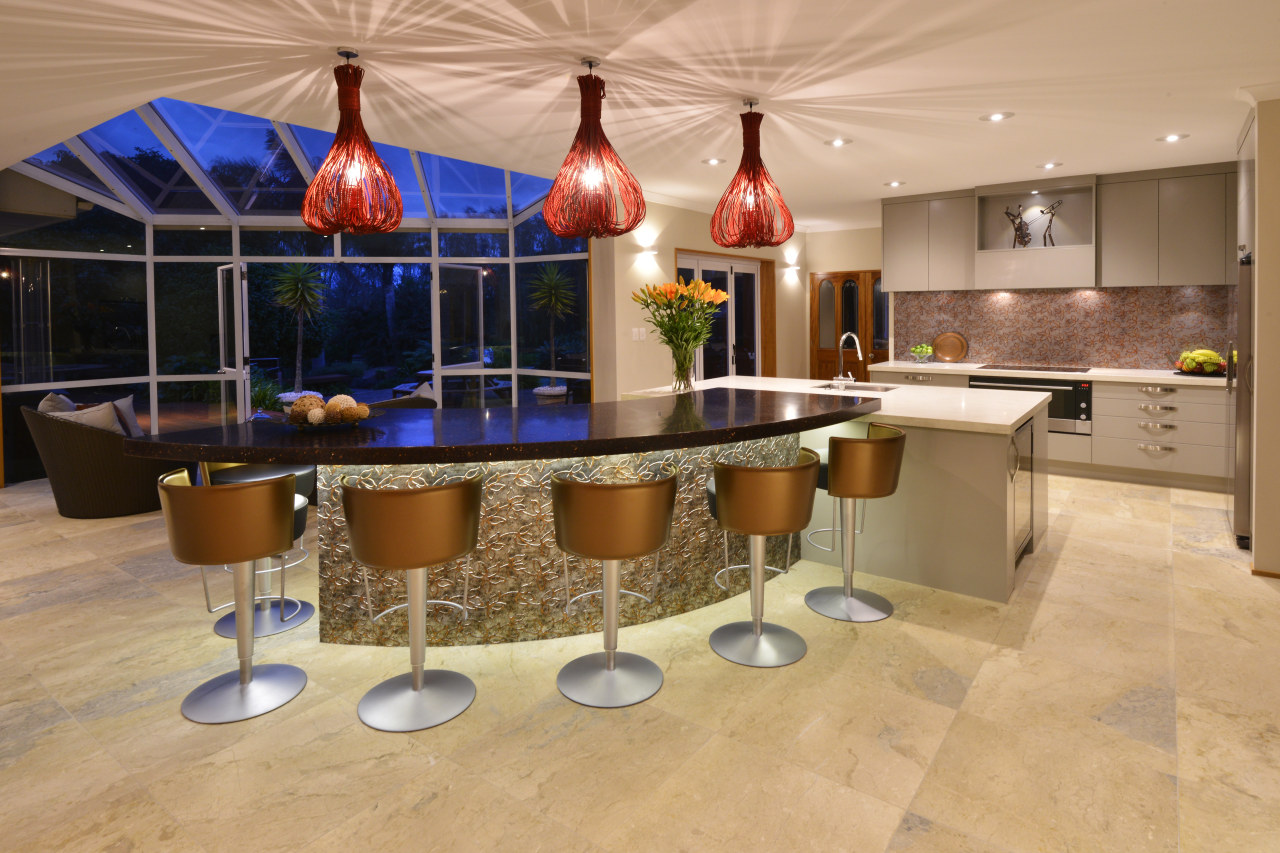 Home kitchen bathroom commercial design
---
Commercial Design Trends Vol. 30/9
Commercial Design Trends is aimed at our professional readers, and showcases commercial buildings. The book features regular sections on offices, hospitality, retail, education and apartments, as well as a host of other relevant topics. It also presents the latest products and services from designers and manufacturers.