There's nothing like a dramatic entrance to your master suite
This substantial door on a semi-industrial track signals entry to a master suite by designer Nar Bustamante.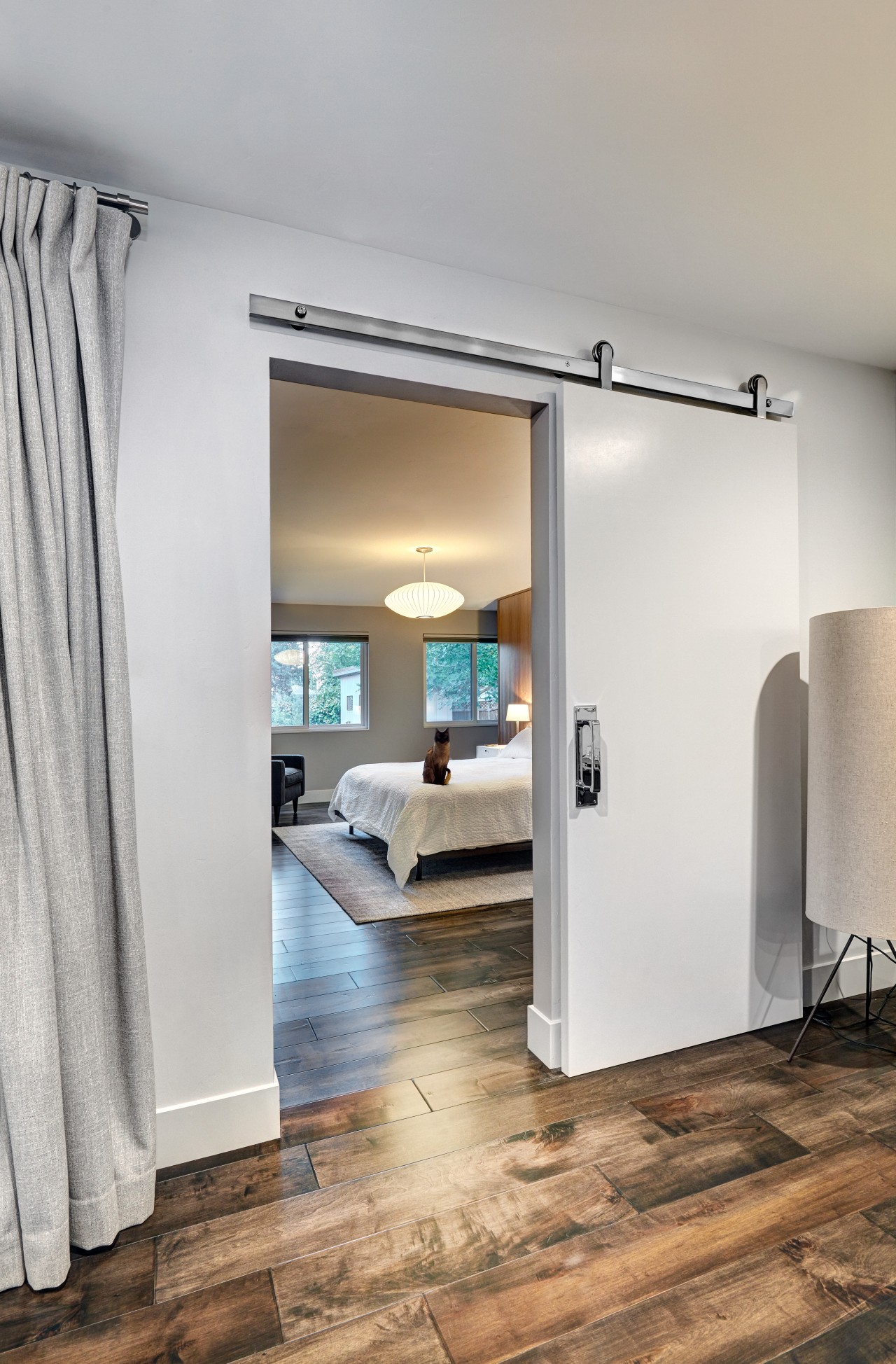 Home kitchen bathroom commercial design
---
Windows & Doors
From garage doors to French doors to interior doors, choosing the right option isn't an open and shut case. Are wood doors best, or aluminium? And what about windows? All you need to know is right here.