No visual clutter – just softness and light
In this kitchen, a frosted glass door can close off the pantry, leaving only a ghost impression of what lies beyond.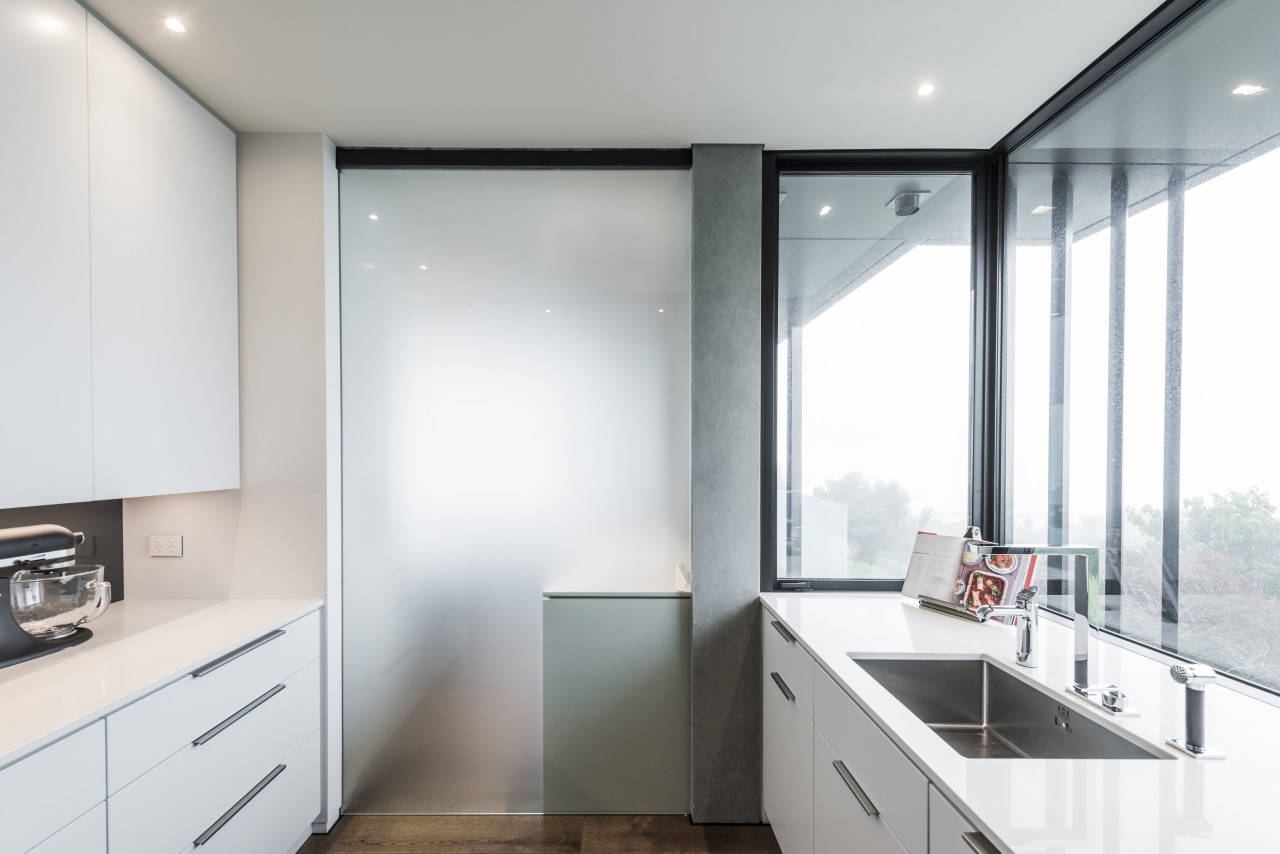 Home kitchen bathroom commercial design
---
Windows & Doors
From garage doors to French doors to interior doors, choosing the right option isn't an open and shut case. Are wood doors best, or aluminium? And what about windows? All you need to know is right here.